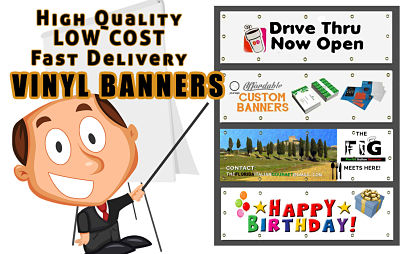 Stand Out At Your Trade Show In Javits Convention!
· Promote Your Brand, Sale or Special Event
· Sturdy, Durable & Affordable
· Versatile – Use Indoors/Outdoors

·  A Huge 2 ft by 6 ft Vinyl Banner for ONLY$42

· Use Today's Promo-Code BAN15

            and it's only $37.20
& we can get it to you fast!

QUESTIONS:  Call 212-989-6633
Order banners online 

Need your vinyl banner for your Javits Trade show -pre-ship to Javits Conference Center

Order banners online 

Or pick up your Javits Conference Center vinyl poster at our nearby NYC Manhattan office.

Customize using our online designer, upload a file or work with a graphic designer

Fast messenger service or pick up in our close by Manhattan office

Vinyl banners include hems and grommets at no additional charge

Our Banners are typically 30-70% less expensive than local sign shops
Have New York Printing Solutions print your Vinyl Banners Cheap  and get Fast Delivery to Javits or come by our close by
Manhattan, NYC office.  Walk from Javits or it's a super quick taxi ride.  Out of State?  We can print it and deliver it to your hotel.  We'd love to hear from you to discuss your Vinyl banner printing needs or any other print needs you might have!