Javits Center New York Printing Services | 252 West 38th St, New York City |

[email protected]

 |Tel. 212-989-6633
Are You At The Jacob Javits Conference Center Now? Or Planning To Be There Soon? NY Printing Solutions is nearby and can deliver your printing to the Javits Conference Center or direct to your hotel.  We are here to meet all your New York convention, trade show or conference needs.  New York Javits Center Printing Services provides on-time, high quality printing services and on time delivery for:
♦ Business Card Printing  ♦   Trade Brochures ♦  Vinyl Banners   ♦   Event Signage   ♦  Posters
♦  Sell Sheet Printing  ♦  Pop Up Banners  ♦  And Much More!
We can deliver or pick up in just minutes. Need business cards, sales material or anything printed —
Let New York Printing Solutions help you with all your printing needs!
New York Printing Solutions is located at 252 West 38th St, just minutes away from the Javits Center.
---
Just call us (212) 989-6633  or email us at [email protected]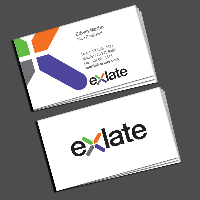 Offset Printed Full Color Business Cards
Thicker Papers and more paper choices
Lower cost – (as low as 2 cents per card)
Highest quality full color printing in the industry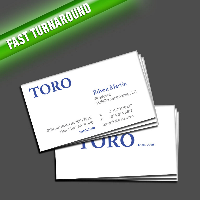 Digitally Printed
Business Cards
Fast Turnaround
Same day service is often available (please call first to check availability)
Messenger / Courier Service is available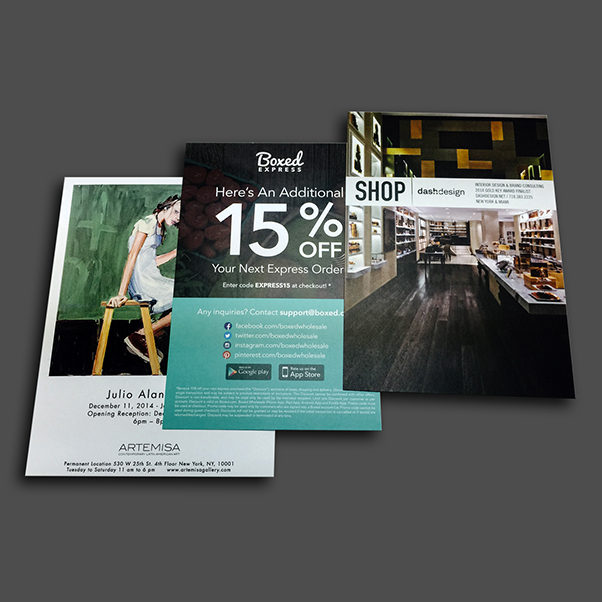 Postcards
16pt. very thick paper standard
High quality offset full color printing
Lower cost – as low as $.02 per post card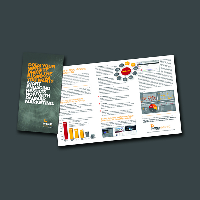 Brochures/Sales Pieces/Color Copies
Full color copies /brochures/sales pieces
Multiple sizes available
Quantities starting as low as 100
New York Printing Solutions  services conventions,  trade shows  and seminars in New York City.  NY Printing Solutions is very near the the Jacob K. Javits Convention Center  and offers everything your company will need to meet your convention and exhibiting need.  Contact us to print your posters flyers, signs or other marketing materials for your meeting or event. Submit your orders online and we have them waiting for you at the Javits Convention Center when you arrive or we can deliver them to your hotel.  Forget something– call us and we can messenger your finished work direct to you at the Javits center or visit us nearby Javits at our New York City location-just minutes walking from the convention center.I
If you were ever racing to meet a deadline or getting ready for a trade show and then running to the printer for last minute flyers and posters then fear not. now offers an alternative to the crazy mad rush to get your printing done . The alternative is New York Printing Solution's  prime location right near the Javits Center in Manhattan..
Preparing for a trade shows can beweeks of stress and endless drafts that are sent over and over again to the local  printer for countless revisions.  NY Printing Solution offers an alternative concept, allowing exhibitors easy access to digital and offset printing and various printing services.  Last minute needs is where  NY Printing Solution shines and that's why  NY Printing Solution is the prime source for  exhibitors in and near Javits. NY Printing Solution's close proximity to the Jacob Javits Center, means that companies using courier services pay significantly lower fees due to the short transportation time and distances.
NY Printing Solutions services large and small businesses alike. and exhibitors at the Javits Center with a range of services and printing options. .  NY Printing Solution  prints brochures, posters, business cards, look books promotional products, corporate printing, and more.  NY Printing Solution has a staff of graphic designers if you need design work or go on-line and upload your camera ready artwork.
Need high quality, business cards fast?   NY Printing Solution is just a few blocks away for added convenience; we can even deliver your work direct to where you are or your hotel.
Just call us (212) 989-6633  or email us at [email protected] 
67267